Two posts...in one night? Is she crazy?
Maybe or a little slap happy.
So here goes nuthin Bob...
A veritable FO marithon.
First up...5+ warshrags.
The yellow one on the top right you've seen. The one on the very bottom of the stack...same. But the three in the middle are gifties. The two blues are for my swapcloth buddy and the purple is for the LJ secret pal thing.
Really..that's all there is to report cause that's all I've been working on.
And one I finished last night after work. This one is a lot like the one in the pic above, but not. It uses jewels, not midnight magic or whathave you. This one is also mine, ALL MINE! No for anyone else. hehehe.
Closer my pretty: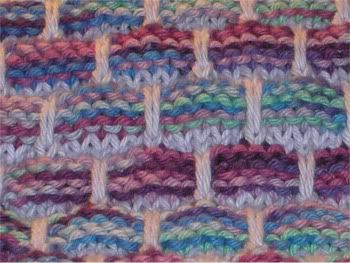 But here is some major yarn porn. :D That box was packed with skiens of fibery goodness.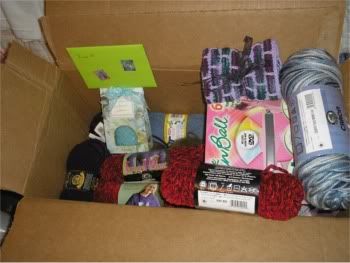 This is for a pal on LiveJournal. I sent it to her Saturday.