I'm dead tired. Ehhhhh.... I've started my student teaching crap and I've been at school for at least 8hrs every day since August 1. PLUS, I work everynight from 5-9. I was working Tues. and Thurs. 4-9, but then I picked up more time. Jesus. I may not live to tell the story of my life this semester. I've got so much going on, I just don't know when I'll have time to get sleep and a real life in.
But I've been knitting like a fiend at work.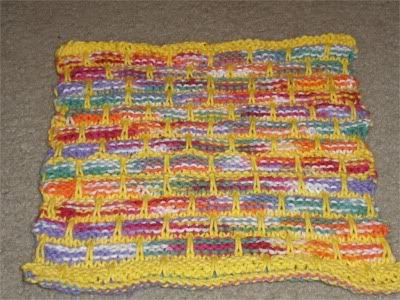 The end of my first Warshrag from Mason Dixon.
What happens when your boyfriend doesn't see much of you....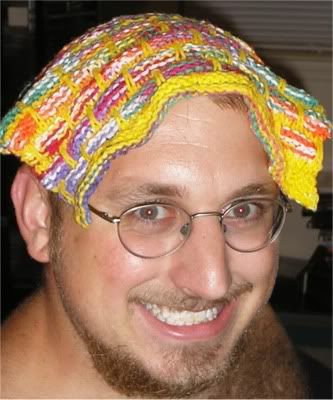 He gets your attention in the STRANGEST ways.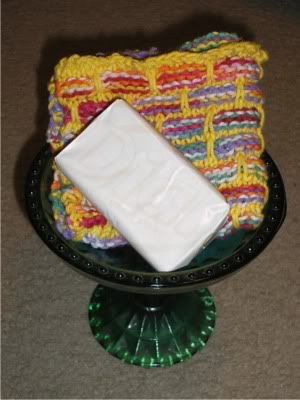 The rag all dressed up and no where to go. I used it this am for my shower..I lurv it. :D I may break down and use the Teh Heather's that she sent me. Now that I've knit one, they aren't made of gold anymore.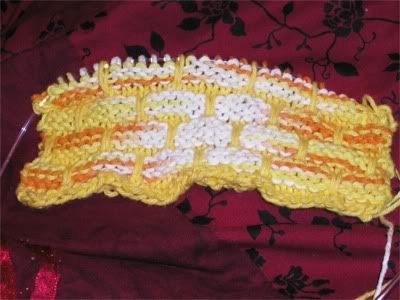 The second on the needles. That thing was only a few rows when I got to work. I got a good bit done while watching it rain like hell outside.
Well, as I said above, I'm busy as hell...so I may only drop in from time to time.
(xposted in my lj and gj)