Yay! I recieved my package today and my pal is the bestest-est. :D
Check it out!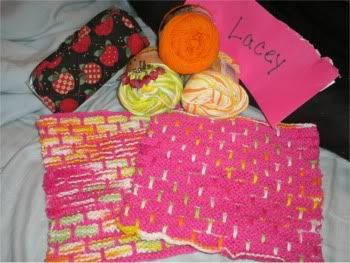 She sent 2 warshrags, in "over the rainbow" and "hot pink." Pink stitch markers (cuteness), three balls of cotton yarn...more warshrags to come, and this fun holdy-stuff potholder thing. I think this last thing is groovy! It is just the right size to hold randomness.
More pics and happiness on my
blog
. Happy knitting and recieving.
And a closer look at a few items.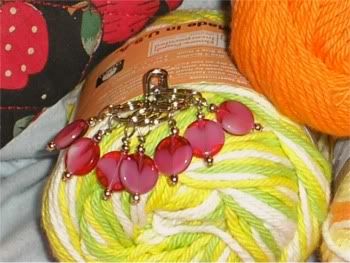 Pretty stitch markers. Handmade?? maybe I'm not really sure.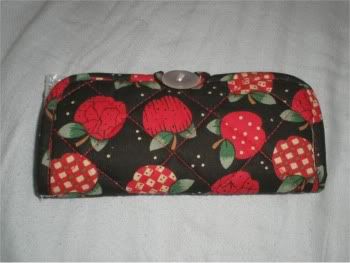 The outside of the holdy thingy.
The nifty inside.