So, I've been working on a knitting/book bag for a while now and I finally finished it. Without my sewing machine. I ended up handstitching the most of the stupid thing cause my tension was CRAZY, nothing fixed it. :( SO, I soldiered on and my thumbs can tell that story.
The Fat Tie Side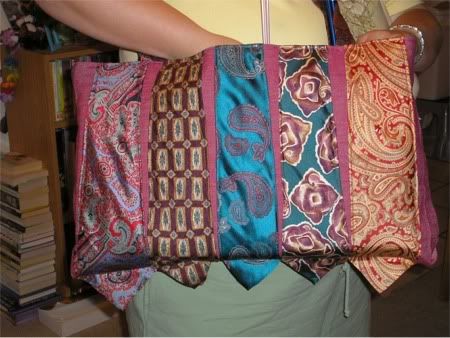 The Skinny Tie Side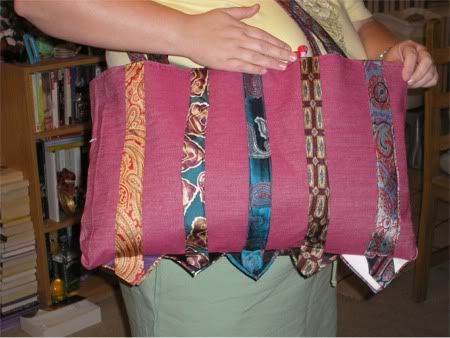 The Inside Where The Needles Are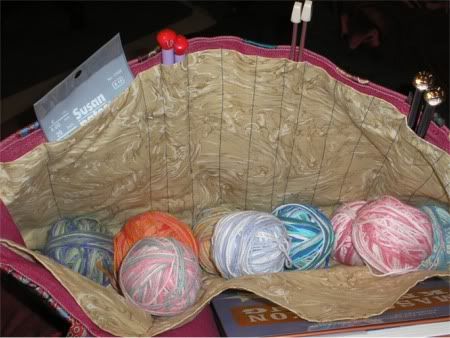 Shameless Plug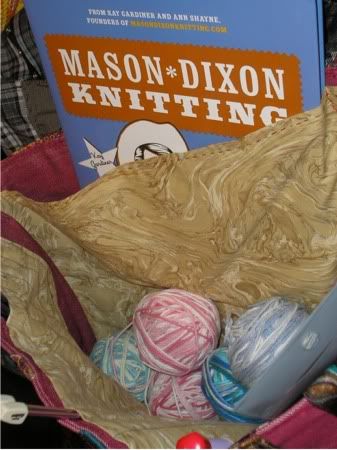 -> But note that it is big enough to hold a book in the side pocket...that's SOME side pocket.
The ACTION Shot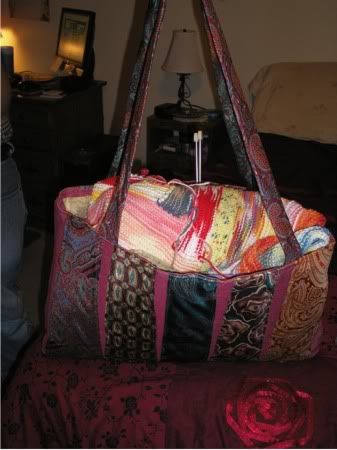 Now for Log Cabin Madness
Draped across the bumpy bedness...It's kinda big now...not for small children or pg ladies.
A Closer Look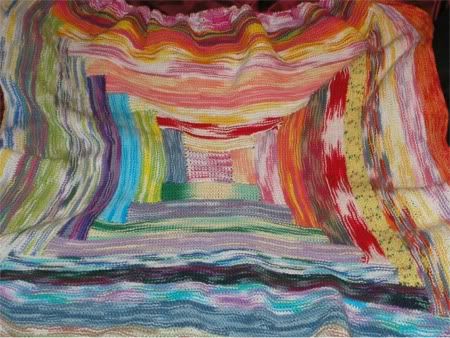 A Look at the dyed yarn as it knit up