I'm a terrible pal. I've forgotten to mention and to post pics about my last package from Teesweeps. This person kicks major buttox.
Check it out!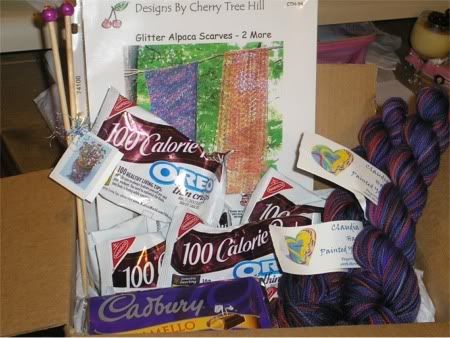 In this package, I got mega oreo enhancement, chocolate fix (totally been gone since the package was first opened, but I did share with the Boy), and yarny goodness.
2 skeins of Claudia handpainted in purple midnight. (What cool colors!)
a pattern for a lace scarf
a set of handmade needles, size 8.
Thanks pal!