I'm so lazy and I've just gotten around to posting pictures of my last two packages. I'm a little slow and a lot lazy, so Teante I'm sorry I'm such a bum. :D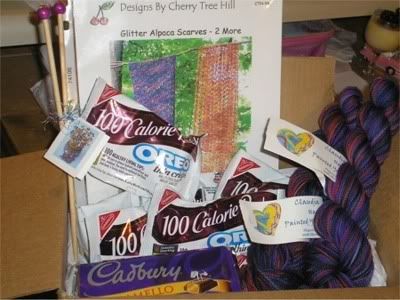 This is the package before the last.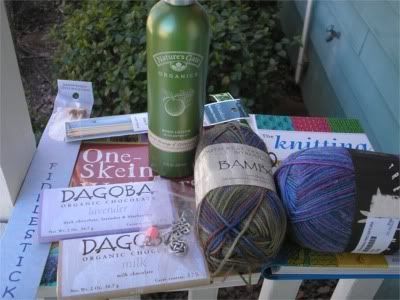 This was the last package o' goodness. I've been loving the books and thinking about making fun things from One Skein Wonders. :D
Feather and Fan socks
I used WendyKnits! toe up pattern for these socks.
Lorna's Laces Shepherd Sock Watercolors
Zoomie O' the lace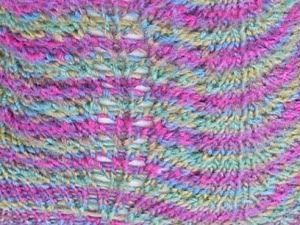 My antenna hat that I made my friend model.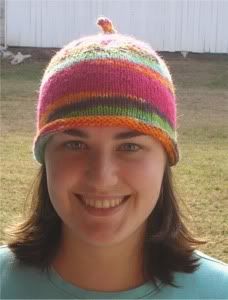 Silk Garden Hat - Gift from Secret Pal on Livejournal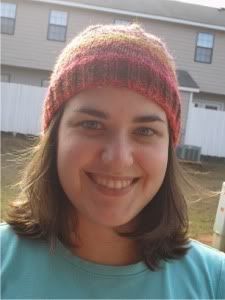 Paton's SWS Hat, my own pattern, you know cast on and ride it out.
Whitman Socks - my own pattern using the Leaves of Grass lace pattern from Lion Brand .com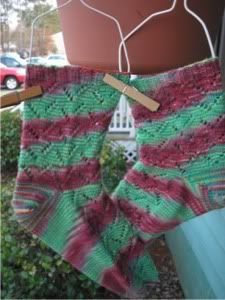 Zoomie of Lace Pattern
And these are the socks I'm working now, plain vanilla st. st. no clue if I'm going to pattern the leg or not. What do you guys think? I think the weird stripey thing would just do best as st. st. leg.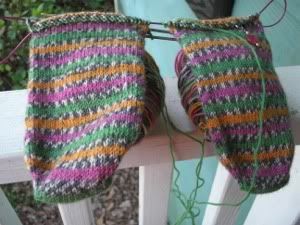 That's all folks. :D