So for Secret Pal pics.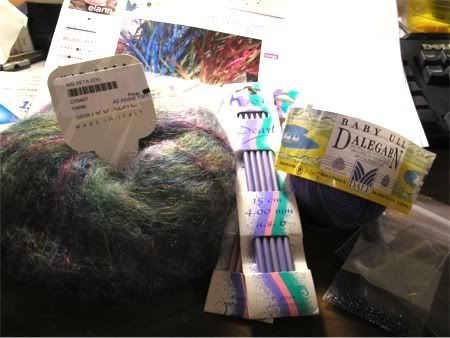 This is a really cruddy pic, but lookit. Pretty.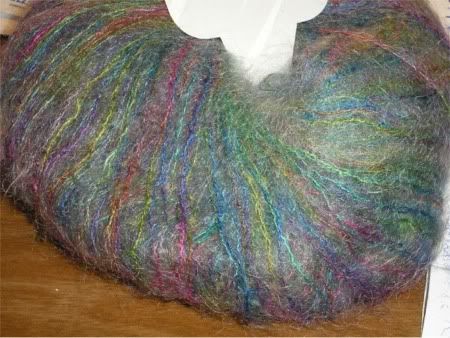 The Mohair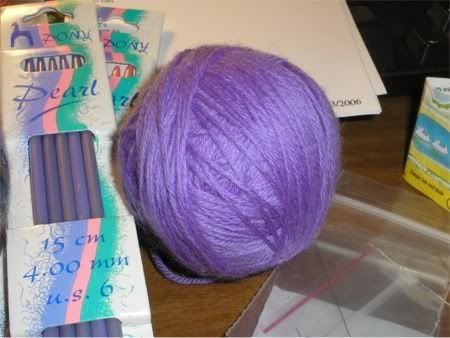 The wool and needles
And a not SP9 pic
MY FIRST HAT! I sent it off to Rabbitch from Franklin's blog for her hat drive thingy. :D
The top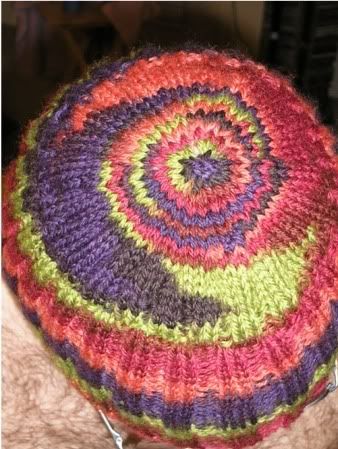 Look how spiraly it is. :D
Can you find the hat?